Marquee Speaker
DR. RAY BERTOLOTTI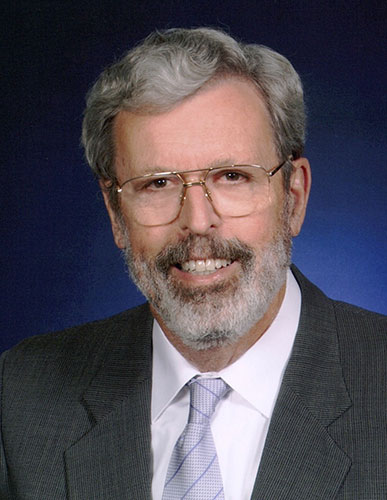 TICKET #: TM1
Thursday, March 13, 2014 9:00 a.m. – 4:00 p.m.
"THE NEW DENTISTRY: VITAL ELEMENTS FOR CLINICAL SUCCESS"
6 C.E. HOURS
FEE: $250.00 (Includes Lunch)
Or, click here to register online!
Special offer: Attend the Ray Bertolotti course and the Wm. Marcus Randall Memorial Dinner for $285.00 (a $10 savings). The dinner begins at 7:00 p.m.
Open to Everyone
Most one bottle bonds are "too good to be true". Laser confocal observation of bond interfaces in actual cavity preps leads to a rationale for bonding agent selection by brand name.
Adhesion, rather than mechanical retention with its inherent tooth destruction, is a vital element for tooth and pulp preservation. Adhesion of composite, noble and non-precious metals and all ceramics (both HF etchable and not HF ceramics) is possible with enamel equivalent or better bond strength. Clinical adhesion protocols are presented for each of these surfaces.
Retention of pulp vitality has highly compelling benefits. Remaining dentin thickness correlates with the need for endodontics. Endodontics increases the risk for catastrophic tooth fracture. Deep caries, treated with ozone and fluoride (from glass ionomer) can create "super dentin", transforming carious dentin into remineralized dentin. Super dentin is highly resistant to recurrent caries. MTA for bleeding pulp capping can be about 98% successful at 8 years. Avoid crowns to increase the chance of avoiding endodontics. Instead of a crown, the preferred treatment is a biomimetic indirect restoration.
Strong and durable adhesion is possible enamel, dentin, composite, all ceramics, and all metals.
The ideal veneer prep is facial–incisal, avoiding envelope of motion alteration.
The ideal onlay prep is flat.
The ideal veneer prep is facial–incisal, avoiding envelope of motion alteration.
Mechanical retention leads to post-op sensitivity.
Should all caries be removed?
Ozone can enhance remineralization of carious dentin and form "super dentin"
Ozone can desensitize a tooth in 10 seconds and the effect lasts for years
Zirconia can be bonded, regardless of manufacturer's advice to the contrary
Dr. Raymond L. Bertolotti received his D.D.S. degree from the University of California, San Francisco, after working as a Ph.D. metallurgical and ceramic engineer at Sandia National Laboratories. He is currently Honorary Associate Professor at Warwick University in England.
Dr. Bertolotti is perhaps best known for introducing "total etch" to North America in 1984. He also introduced Panavia in 1985, tin plating in 1989, self-etching primers in 1992 and HealOzone in 2004. The sectional Contact Matrix system, "MicroPrime", "MicroEtcher" sandblasting and intraoral tin-plating are also his innovations. He is a well-known international lecturer, having presented invited lectures in over 30 countries.
To reserve your ticket(s), please contact Janet Glover at the Kentucky Dental Association office at 1-800-292-1855, 489-9121 in Louisville or via e-mail at janet@kyda.org.
Or, click here to register online!
Listen to Audio of Dr. Bertolotti
Part 1:

Part 2:

Part 3: